"Wood": Its Uses and Abuses
There is no question that our shop is different from most, and that goes for our clientele, too. Many of our customers are "wine savvy", but more of them just have good taste and know what they like. While woody wines from the New World may be best sellers for many shops, that isn't the norm at Berman's. I am often surprised that relative newbies to wine, when asked, tell me they prefer un-wooded wines. That to me implies sophistication whether they realize it or not.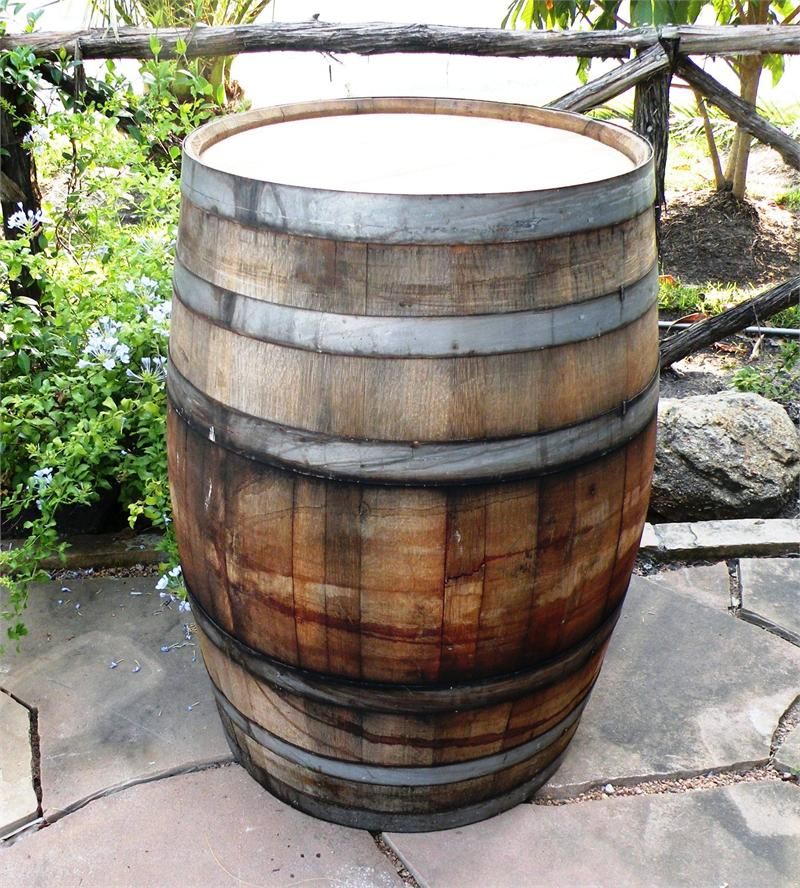 The use of new oak barrels for aging wine is prevalent in most parts of the world. It's no longer just Bordeaux and Burgundy that employ small oak casks, but now the Piedmont, Tuscany, California, Australia and Spain, etc invest in them as well. Let's be clear: I am not against using wood for wines that can handle it. Undoubtedly, judicious use of wood for wines that have sufficient material or substance can add a great deal to the flavor of the wine. It can round out any rough edges while adding structure and definition. Certain wines crave new wood and absorb it beautifully. 1st Growth Bordeaux and Grand Cru Burgundy require aging in up to 100% new oak barrels in good vintages. Like a beautiful painting, these wines deserve to have a beautiful "frame". This is also true of many high quality California Cabs or Chardonnays which are enhanced by its use. Several modern Barolo winemakers, such as Sandrone, Voerzio, Corino and Azelia age at least some of their wine in new oak barrels. Barbera, in good years, sops it up like a sponge.
The problem is the erroneous thinking by some winemakers that new wood is a panacea. It is amazing to me the number of wines that I taste, from wherever, that have been put in oak barrels, called "Reserve," and are sold at substantially more than the regular bottling (which often tastes fresher, cleaner and better). Too often, it's obvious that it was the regular bottling, not a special selection, that was aged in wood and sold for far more than the un-wooded version.
It is true that new wood barrels are very expensive. Quality Allier or Limousine barrels that hold approximately 300 bottles can cost over $1000.00 each. Then why waste these barrels on wine not strong enough to support them? The use of new wood, integrated in wines able to support it, can add to our wine drinking pleasure. However, there are many wines, like Sancerre, Chablis, Beaujolais, dry Italian whites, certain Tuscan wines etc. that are better off without it, and are spoiled by its use.
Obviously, not all vintages are equal; some produce more powerful wines than others. If a winemaker blindly uses the same amount of new wood each year regardless of the quality of the vintage, in some years the wines may be overwhelmed by it, and in others not have enough. Domaine Laurent has employed what they call "200% new wood". They, regardless of vintage, age their Burgundies in 100% new wood and, after some months, transfer the wine to other virgin barrels. Some years their wines are great, other years all one can taste is the wood. A taster once said sardonically, "It's not over wooded, it's under wined." I've always loved that and wished that I had said it.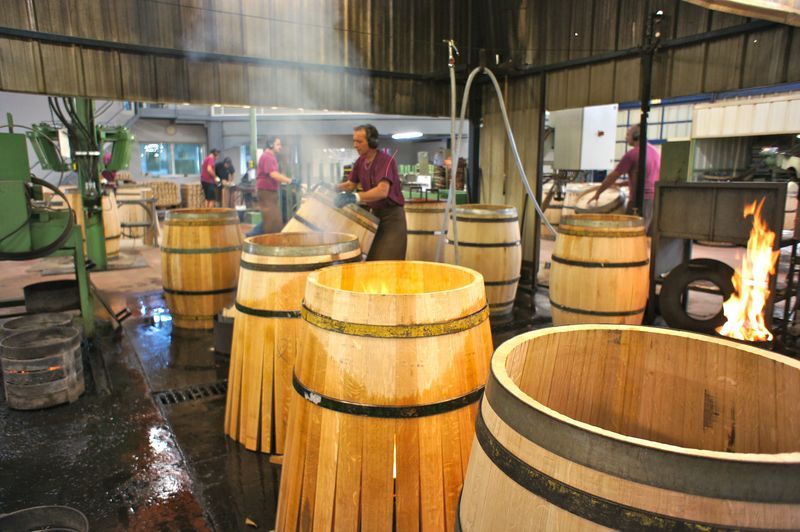 Barrel making is an art and the process is passed down from generation to generation. The use of wood barrels, new or older, is a lot like using spice in cooking. This is especially true now when there are different flavors of barrels with some from Allier, some from Limousine, even some from Pennsylvania. There are barrels with differing degrees of toast, ordered by the winemaker to his specifications. Wood should be used to add flavor or accentuate. While everyone has a different idea as to how to cook, no one would consciously put an over abundance of salt, pepper or any other spice into something they were cooking when just a small amount would enhance rather than overwhelm.
The French liken the use of new wood to their word "maquillage", or "make up". A beautiful woman uses just a small amount of cosmetics to enhance her natural charm. Too much would be counter productive and "mask" her natural beauty. To continue the analogy, but not meaning to be "sexist": A less fortunate, less attractive person might use excessive amounts, to no avail. Or, rather, a good wine can be ruined by too much wood, while a mediocre wine will not be saved no matter the amount.