The Everyday Sommelier on the Corner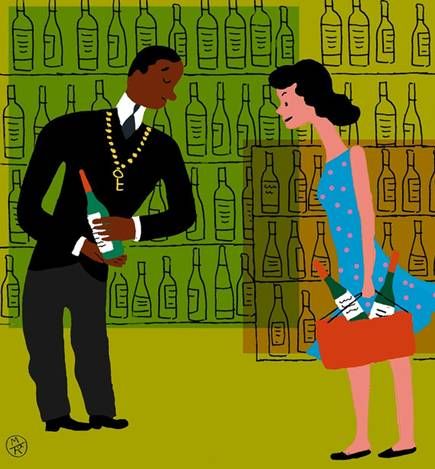 What do sommeliers and wine retailers have in common? A sommelier's primary job is to help restaurant customers select the best wines to accompany the menu items they intend to order. A wine retailer who really knows wine can do very much the same thing. Here in our shop, we routinely have customers who are planning a dinner and want to select wines that are compatible with their menu. Other customers simply want to find wines that they like, and after asking a few questions, we can point them in the right direction.
When we read an article in the Wall Street Journal by Lettie Teague entitled "The Everyday Sommelier on the Corner", we immediately thought, "That's us!"