Numerical Wine Scores-Do we need them?
Numerical scores rating wines are commonly used by those in the trade and interested wine lovers alike. I remember, some years back, while visiting Dominique Lafon at Domaine Comte Lafon, a huge Mercedes drove up sporting Parisian license plates. Out tumbled two well dressed, middle aged men who claimed to be Paris-based doctors. Each was clutching the latest edition of the Wine Advocate which featured a sparkling Lafon write-up. No appointment but high hopes of scoring a few bottles of Lafon's great Meursaults. It was embarrassing. Despite their groveling and pleading, Dominique stood with hands on hips, regarded them with almost sneering disdain, and gave them not one bottle. What struck me most about this encounter was not the fact that the docs walked away empty handed, but the incredible international power of wine journalist, Robert Parker.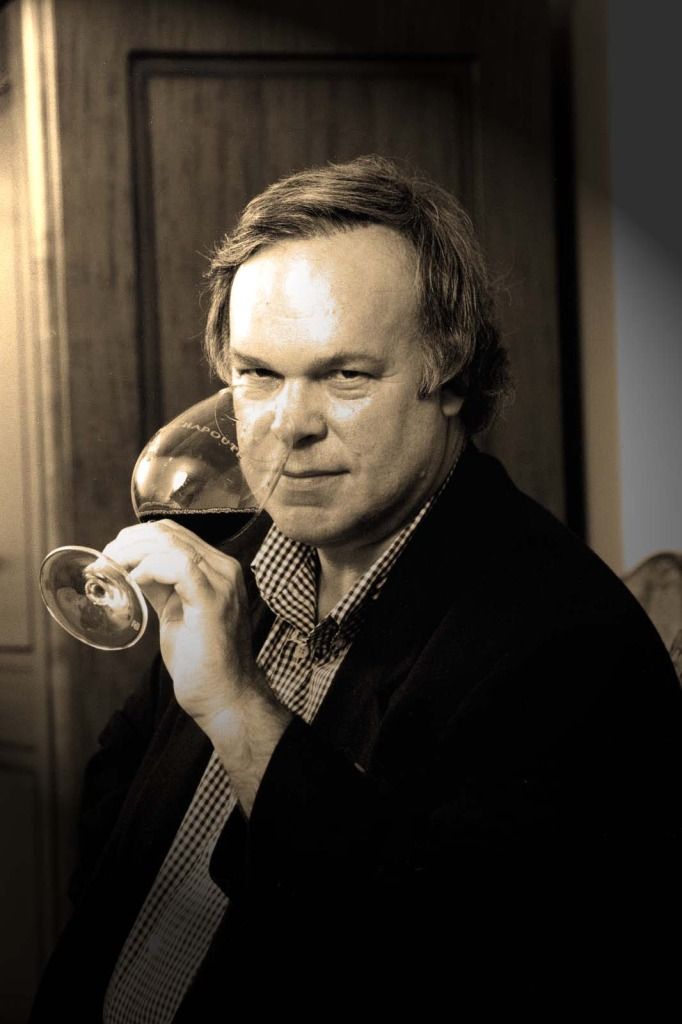 There's the famous story of a wealthy DC wine collector who went to one of Parker's tastings. He collared Parker and told him, "I have all the 90 plus wines that you have so rated over the past several years. I'd love to show you my cellar." Parker acquiesced, went to the guy's cellar and was mortified to see case upon case of over the hill Beaujolais that, while rated 90 plus, needed to have been drunk years before.
As a wine professional I read multiple wine oriented periodicals. Domestically Robert Parker's The Wine Advocate, Stephen Tanzer's International Wine Cellar, Allen Meadow's The Burghound and the Wine Spectator all come readily to mind. Internationally the Guide Hachette Vins, Revue de Vins du France, Decanter Magazine and Gambero Rosso are all educational as they often give different perspectives. I used to follow Master of Wine, Clive Coates' "The Vine", especially for his Burgundy write-ups, but he retired some years back.
It's good to cross check opinions from various sources to see if there is consensus about different vintages and individual wines, or not. Coates was entertaining as an "anti Parker" disagreeing not only with many of his wine assessments but his method of grading them as well. Please remember, rating wines numerically started with Parker and his 100 point system, especially after his reviews of the '82 Bordeaux. Prior to that, we relied largely on individual tastings and word of mouth.
Clive Coates' wrote an article in "The Vine" Feb. 2003, "Marking Within Context-An Explanation". It's important to note that Coates never put numerical scores on wines he

was writing about as he felt that words alone should be used in describing wine, not numbers. Reader demand forced him to put a numerical rating on his words. Utilizing a 20 point system, not the more typical 100 points of Parker and the Spectator, he would offer the following: A wine called "excellent-Grand Vin" was equal to 20 out of 20 points. Very fine indeed" was 19.5 points. A wine labeled "very good indeed" was equal to 17 points; one called "good" was a 15 pointer, etc.
Most of us in the wine business use numerical ratings one way or another. I normally go twice a year to France and Italy to learn first hand about the new vintages and to taste with growers from whom we usually buy annually. Still, I use wine ratings to augment my writings if I agree with the assessment and score. It's easy to jump on a train if it's going in your direction but, every now and then, you have to stand in front, put up your hand and say "Stop!" if you don't agree. Let's face it, wines above 90 points, especially if they are not too expensive, sell better than ones merely rated "89". I have to say, when I got an "89" when I went to school, I was smiling.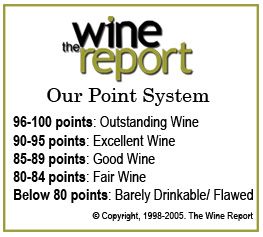 Here's the deal. Regardless of which wine rating system one uses there are natural inequities between different wines even with the same numerical score. Here are three examples of wines, all Parker rated "90" points, that have nothing in common but the numerical rating: 2010 Cotes du Rhone Villages ($15.99 a bottle)-red Rhone, 2005 Ch Fombrauge-Saint Emilion $59.99 a bottle) and 2001 Gaja Ca'Marcanda ($125.00 a bottle).
Ok, so what do the numbers really mean? Coates says that marking within context (of the vintage and region) is the only logical way. Therefore an 88 point rated Beaujolais and an 88 point rated Grand Cru Classe Bordeaux or Grand Cru Burgundy although scored the same are not equal. The Beaujolais can be enjoyed for a few years tops; the Bordeaux may need a decade to be approachable.
Similarly but more subtly a 91 point rated 2006 Vosne Romanee Suchots from Jadot would not necessarily be equal to a 91 point rated Jadot Vosne Romanee Suchot from 2002 or 2005 because they were rated within the context of vintage; 2002 and 2005 were superior vintages. 2006 was a very good vintage but less good than '02 or '05. But Jadot's 2006 Suchot excelled against similar wines within the context of the vintage. To put it more simply, wines must be rated against their peers. I would be happier with an 88 point rated Leflaive Puligny Montrachet than a 90 point rated Macon Villages.
The context of price points and longevity have to be considered in evaluating wines. Michel Rolland's Clos de la Siete Chilean red was awarded 92 Parker points. The totally delicious 2005 Chambolle Musigny Villages from Hudelot-Noellat got an 89 from hard marking Allen Meadows, the Burghound.com. One retails for $18.00 the other for $69.99. Is Close de la Siete a "better" wine and a better value? Which would you prefer to drink if offered both even up, and with what? While both are good in their context they don't compete with each other. They are in different categories (contexts) of wine and moreover were accorded their scores by different people. While I wouldn't recommend the elegant Chambolle to go with pot roast or grilled sausages, the more rustic Clos de la Siete would be better than fine.
Coates claims that all wine journalists, whether they realize it or not, assess wines within context. He writes, "It is implicit in the words they use, if not consistently the marks. 'This is a brilliant wine given an overall poor vintage', go the comments. 'This is a major disappointment for such a normally over-achieving property'. And so on. The only marking system which can reflect this is a marking within a context one." End Coates quote.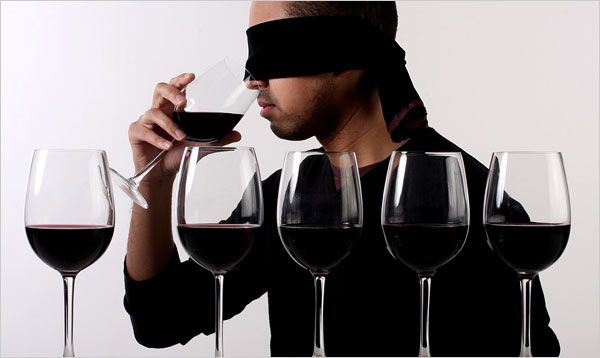 Understandably, judging wine is subjective and highly personal whether you are a professional or just a weekend imbiber. Have you ever gone to a formal wine tasting where you hear comments from others tasting the same wine but what's being said doesn't match with what's in your glass? That's normal. People, thankfully, have different palates and different preferences. That's why even so-called wine professionals have differing views of the same wines and why I like to compare their notes.
This article wasn't written to confuse. I am not suggesting to disregard numerical wine ratings. I am just making the point that scores can be confusing and shouldn't be taken as Gospel. Take Parker, for example. He is proud of being the most rapid taster on the planet, and I've been with him at tastings and believe it may be true. But if he tastes and rates numerically 50 wines in an hour, would the first wine tried receive the same score if it were re-tasted as the 51st? Would another bottle of the same wine from a different case receive the same score if served at dinner that night? Or tasted in a different context next week?
So, yes, the scores given to wines by respected wine journalists are useful to amateurs du vin and professionals alike. It's wise to know the predilections of the wine writers in the various periodicals and the context in which the wines are being judged. But it's more important to know your own predilections. Who cares what "they" might like if you don't agree. And the converse is true.