Is It Corked? What do I do if it is?
Most of us in the wine business occasionally lose sight of the fact that many, if not most, of our customers do not share our passionate interest in wine. We often assume that many know more about wine and care more about wine than they do. That's because we care so much. I wonder, if I went into an airport lounge or even a relatively good restaurant and said, "This wine is corked", how many would know what I meant. I shudder to think of the innumerable "corked" bottles that are drunk in spite of their flaws because those who chose them thought they just didn't like the wine, or worse, they don't like wine at all.
There's a good reason why you get to sample before accepting wine when dining out, and it's not to see if you are happy with your choice. A small percentage of wines are tainted by bad corks. The wine person or waiter at a restaurant traditionally pours the customer a small amount of wine to be tried to make sure it's "good", usually not nearly enough to discern anything. Feel free to ask for more so you have enough to swirl.
Anyway, here's the deal. While some wines are so blatantly corked that no way would you drink them, in some wines the cork taint is so subtle as to be almost undetectable, initially. I know that on more than one occasion, both here and in Europe, I have tasted and accepted my wine selection only to go back to it later after it had been poured and only then, on next sip, realize that it was corked. The thing about corked wines is that they NEVER get uncorked. Air only exacerbates the cork taste, which features musty, off putting aromas, some say like old sweat sox or dirty hamper. Or it may smell like a wet basement after flooding. Not nice. On the palate, if you get that far, it will taste like it smells, may be out of balance, sharp and lacking fruit. Although I have had in a couple of instances a (subtly) corked wine that was so rich and brimming with fruit that I drank at least some of it before it really got bad, I don't recommend that for others. One positive is that corked wines will not make you sick.
So what should you do if you have already accepted a wine (at a restaurant) and subsequently find it corked? What I've done is to call the waiter or person in charge over and calmly explain that I believe that the wine is corked and I ask them to please try it. I offer to pay if they disagree with my assessment, but I refuse to drink that wine and choose another bottle of about the same price to replace it, regardless. I have never had to pay. There are some restauranteurs who refuse to acknowledge that they could possibly sell a corked wine, but they are thankfully rare and usually will make the swap anyway.
Don't be confused if you see mold on the top on the cork when you strip the foil. That does not mean that the wine is going to be bad or corked. The ONLY way to tell is to pop the cork. A bottle is not "corked" just because it has bits of cork in it, probably caused by the waiter pushing Bermans Signthe corkscrew all the way through the cork with pieces falling into the wine. You cannot tell if a wine is corked by smelling the cork, although it might give you a hint. Many perfectly fine wines have been poured from bottles with funky smelling corks, and vice versa.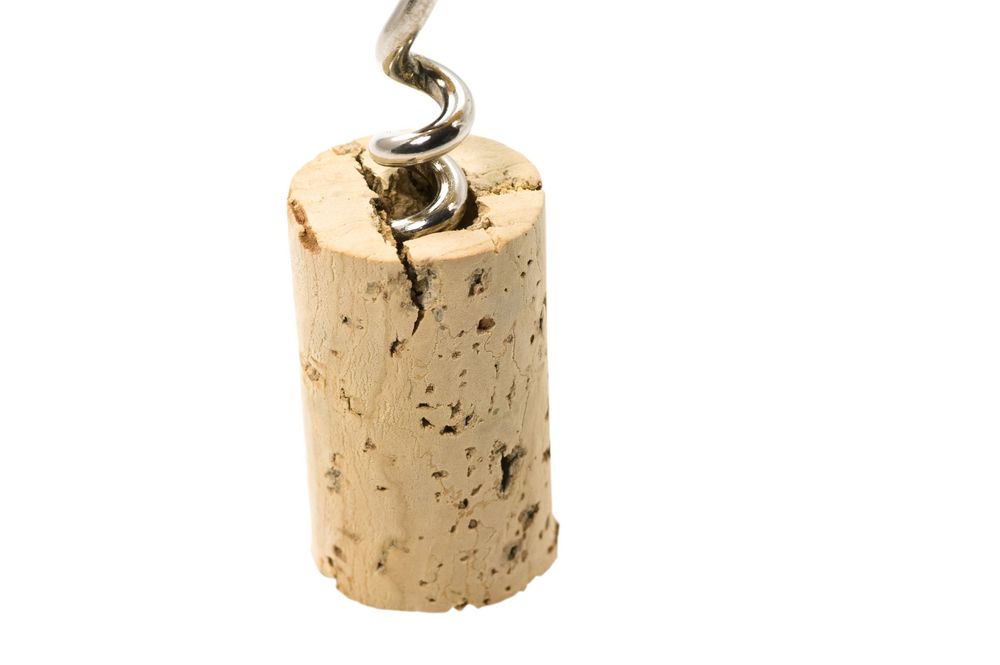 If ever you get a bad or corked wine from us, cork it back up and we'll replace it with the same or comparable wine. But don't wait and do not dump it out. We only get credit ourselves on mostly full bottles, never empties.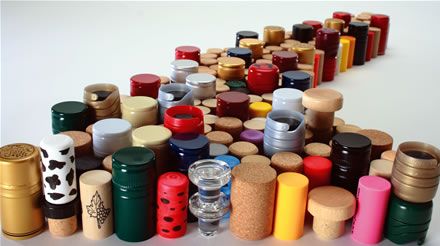 Happily, the percentage of corked wines is diminishing as use of alternative closures, such as screw caps and synthetic and composite corks, has increased dramatically in recent years. With young, inexpensive reds and whites, especially, screw caps work well. But I wouldn't want 1er Cru Burgundies, Classified Bordeaux or Baroli to use them because while they are functional they are not romantic. Also, conscientious, quality oriented producers with wines at various price points are using better quality corks to protect what they worked so hard to produce. That doesn't mean you will never serve or be served a flawed bottle. You should be aware that they exist and what to do if you get one.
None of us is exempt. Some years back, Bonnie and I were celebrating our anniversary at a fine, small Vermont Inn. They had some nice wines but, as this was a special anniversary, I decided to take my own, a carefully hoarded bottle of 1996 Romanee Saint Vivant. I joked with the wine steward that this should be a killer bottle, unless it's corked. Yeah, you guessed it. I should have kept my mouth shut. It was corked, not blatantly but enough to be virtually undrinkable, though I tried. We went to plan B from their list.
No wine, regardless of pedigree, is immune to cork taint, even if the producer buys the highest quality corks. I've been to tastings at Domaine de la Romanee Conti, Domaine Leflaive, Ch. Cos d'Estournel and Ch. Ducru Beaucaillou where a corked bottle was in evidence. At group tastings it's funny to observe the expressions on various tasters' faces as they struggle to comprehend that a bottle of high repute might have a problem. Most deny the fact outright or blame themselves for not understanding the wine. "This wine couldn't possibly be 'bad', could it?" And I'm talking professionals here.
While in Puligny years back, Olivier Leflaive stopped me on the street to invite me to vertical tasting of Domaine Leflaive Chevalier

Montrachet with himself and Anne-Claude Leflaive at the Domaine, just up the street from my hotel. Clive Coats was invited as well as 5 or 6 of the top sommeliers. It was a memorable, extensive, totally incredible tasting, with some of those great wines served in magnums that were the last bottles of the vintage at the Domaine. Well, the 1982 was served and it was corked: not badly corked but it was obvious to me. Do you think I opened my mouth to alert Olivier or Anne-Claude? No way, and neither did any of the sommeliers, some if not all of whom had to know. But, God Bless him, bigger than life Clive Coates bellowed out, "Hey, this wine is corked!", "Ce vin la, c'est bouchonné!" A very funny and extraordinary experience.