2011 Bordeaux as Futures-Should we buy?
I have been receiving email quotes on 2011 Bordeaux as futures for the past few weeks. I have yet to open one up. My lack of interest is not due to 2011's lack of acclaim as another "Vintage of the Century", although that figures in. We've already had four of those during the last decade, anyway. It's, rather, that I'm fed up with brokers of Classified Chateaux who arrogantly assume that wine enthusiasts can't live without their latest vintage. They expect us to queue up annually, cash in hand regardless of price or quality, to vie for wine that won't be seen for two years and won't be ready to enjoy for at least another five.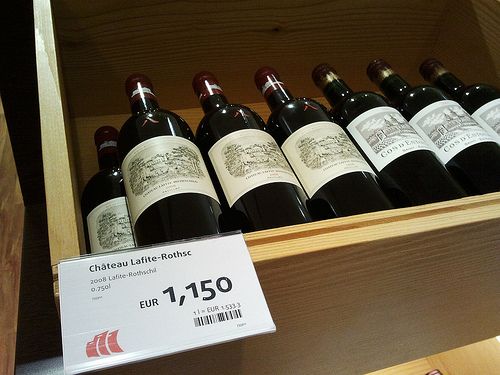 In the distant past, a merchant in a good year could afford to buy Classified Growths from Bordeaux as futures, sell 50%-75% in advance and then equitably invest in the rest with prices well below the market when they arrive 1 ½ to 2 years later. That doesn't happen today. Merchants may offer Bordeaux as futures, always at substantially reduced mark ups, but very few have the resources to "stock up". With Bordeaux futures prices currently so high, even at the initial offering, a la première tranche, their prices are just as likely to stay the same or drop, as to go up. And very few, especially Americans, get the initial offering prices. You think the stock market is risky?
I started out in the wine business as a "Bordeaux specialist" almost 50 years ago. I have pretty much seen it all. What amazes me is how insular many Bordeaux power brokers continue to be. Apparently, for them knowledge is not cumulative; they seem to never learn from past mistakes. Prices on 2009s were the highest we had ever seen, only to be eclipsed by the 2010s. It has to be admitted, quality for both is extremely high. But for the less good 2011 vintage as futures there has only been a 20% drop in price, so far! A 20% drop means that 2011 futures will actually be higher than the 2009s first offerings.
Due to the mediocre quality of the 2011 Bordeaux vintage, a result of their horrible summer weather, it is universally understood that 2011 Bordeaux will be one of the most difficult vintages in years to sell as futures. If everyone who is even cursorily interested knows this, why can't the power "moguls" in Bordeaux see it too? Let's remember, I am referring specifically to Chateaux included in the 1855 Classification: 1st Growths, like Lafite, Margaux, Mouton, Latour and Haut Brion down to 5th Growths like Lynch Bages, Grand Puy Lacoste and Pontet Canet. Huge egos are involved, and I guess that trumps good business sense.
Looks like a repeat of '07. Déjà vu all over again! Similarities: After two great Bordeaux vintages ('05,'06-'09,'10) with exceedingly high prices, highest in history, the next vintage, due to terrible summer weather, was not even close in quality to the previous two. But prices were only dropped marginally from their highs. For the 2007 Bordeaux, the wines languished either in Bordeaux négociants' or distributor's cellars. It took years to finally move them through the various markets to make them go away. We have an analogous situation with 2011 only it's even worse, as prices are so much higher. This vintage could radically affect how business is done in Bordeaux in years to come and could end "futures campaigns" forever. Anybody for 2011 Bordeaux as futures? No? I didn't think so.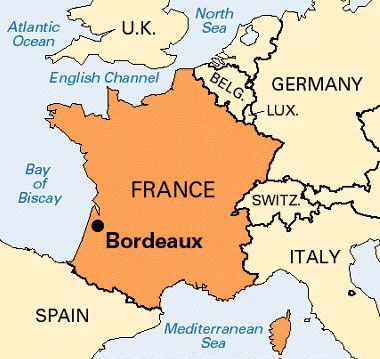 More about the 2011 Bordeaux Vintage quoted from Decanter Magazine:
"This vintage was both challenging and interesting," said Frédéric Engerer, general director at Pauillac first-growth Château Latour. "It's back to reality after 2009 and 2010." With more than 250,000 acres of vineyards, Bordeaux has plenty of variables in even the best vintages. But in a growing season as tricky as 2011, the region's wines will likely be defined by a wildly heterogeneous qualitative mix. Red and dry whites struggled throughout the region, while the sweet wines of Sauternes and Barsac excelled.
"From early heat to late rain, the season was very tricky," said Jean-Philippe Delmas, general director of Domaine Clarence Dillon, which includes Château Haut-Brion and Château La Mission Haut-Brion. "Selection in both the vineyards and the winery will be critical, similar to 2008."
The growing season got off to a fast start, with hot and dry conditions in April that saw vegetative growth begin weeks ahead of schedule in some vineyards. The drought continued through flowering in May and into June, resulting in canopies that looked dull and lifeless, according to Stéphane Derenoncourt, owner and winemaker at Domaine de l'A in Côtes de Castillon and a consultant for numerous estates throughout the region.
In July conditions changed, with numerous rainstorms rolling through the Médoc, along with some serious hail damage in St.-Estèphe and Entre-Deux-Mers. With gray skies and moist conditions, many vineyards faced disease pressures right up to harvesttime. "The quality of the wines will depend on the capacity of the vineyards to resist the dryness of the spring and then the moisture and disease pressure of the latter part of the growing season," said Derenoncourt, who noted that yields were generally lower across the region.
"I was a little anxious after the uncommon weather conditions, but the wines show fine tannins, good acidity and moderate alcohol," said Jean-Michel Laporte of Château La Conseillante in Pomerol. "It reminds me of '06 in style." The early dry conditions led to small grapes with thick skins, while the cooler wetter second half of the season resulted in inconsistent ripening, with some ripe and unripe grapes within the same bunch.
"We needed to do a strong extraction because of the tannins from the thick skins, but also a soft maceration because of some higher alcohols," said Pascal Collotte of Château Jean Faux in Ste.-Radegonde.
By September, some growers had to rush picking, fearing spreading rot, while those with healthy vineyards benefited from better conditions that extended into early October. The late-ripening Cabernet Sauvignon in the upper Médoc areas of Pauillac and St.-Julien was able to turn out a strong performance. "Quality for the old-vine Cabernet Sauvignon parcels on gravel soil was high, but that was thanks mainly to the last two weeks of September, which had ideal weather," said Philippe Dhalluin, general director at châteaus Mouton-Rothschild, d'Armailhac and Clerc-Milon in Pauillac.
The lone bright spot in 2011 looks to be the sweet wines of Sauternes and Barsac. The appellations relished the early warm period and the cool, wet weather late in season, which helped jump-start the growth of botrytis, or noble rot, which shrivels the grapes and concentrates their sugar. "The harvest was homogeneous and acidity is very good," said Jean-Pierre Meslier of Château Raymond-Lafon in Sauternes. "We often picked fully botrytized bunches, not just grapes, because the weather was hot and consistent for several weeks with cooler nights bringing humidity that allowed botrytis to spread fast and evenly."